DIGITAL PHOTOGRAPHY: FROM INSPIRATION TO PRINT
Allan Ivy
36493, COTH 197, Credit: 1, $150
36494, NON CREDIT, $80
Date: 2/15/2011-4/26/2011
Day: Tuesday
Time: 6:00PM-7:30PM
Location: Kelley 120
Grading: Satisfactory/Unsatisfactory
Required: Personal camera.
Optional: Personal laptop.
Discover the art of seeing and being able to capture a photograph the way you saw it. Students learn photo
visualization, composition, shutter speed, aperture, ISO, and camera techniques. Students then move to learn
digital workflow including importing and cataloging photos, developing photos, slideshows, and web
presentations. Printing, presentation, and framing techniques conclude the class.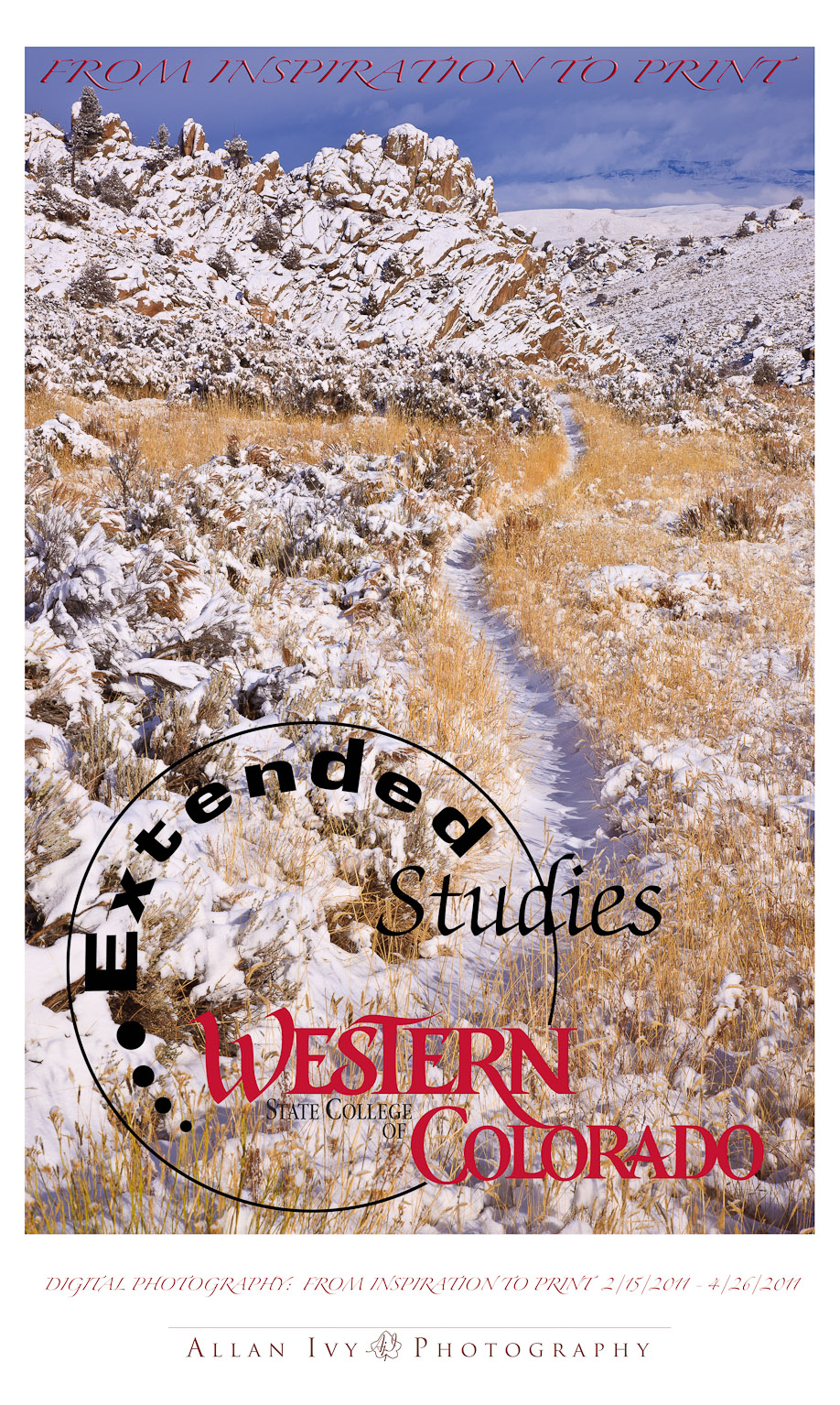 For further information about any of the areas listed below or for course information,
call Extended Studies at 970-943-2885, stop by 109/111 Ute Hall, or e-mail extendedstudies@western.edu.