If you are wondering how I created this website please checkout the video below for PROPHOTO2. It is a fantastic theme for WordPress that gives you almost limitless customization in a extremely user friendly interface. Whats more if you decide to buy PROPHOTO2 you will qualify for a $10 discount if you use this code:  ALLIVY674

Adobe Labs – In Labs, you'll find early access to downloads, samples, documentation, release notes, tutorials and more. Labs also includes forums and a wiki, where you can ask questions, discuss, and share your feedback with Adobe.
Adorama – If you're going to manifest your creative vision, you need the right equipment. At Adorama, our store has been an icon for New York City's creatives since 1974. Shop Adorama for a powerhouse lineup of cameras, lenses, cinematography gear, studio lighting, tripods, pro audio, computers, printers, and every cutting-edge accessory you need to create triumphant work.
Ansel Adams – Famous for his stunning Black and white photographs, and the formulation of the zone system to aid in correct exposure. Fine art photography, Yosemite photography workshops.
B & H Photo/Video – New York City Digital Cameras, Camcorders, TV's, Home Theatre, DVD Players, Apple iPods, Camera Accessories. The photographic superstore in the USA.
Better Light – Digital Scan Back Cameras.
Bill Atkinson Nature Photography – This website displays original nature photographs by Bill Atkinson. Fine art prints of these photographs may be purchased at this website as well as at several Art Galleries.
British Journal of Photography – All the information and resource you have come to expect from BJP Online is within this site. As part of the design upgrade we now have the latest issues of BJP Online with the full content from each issue available. Click here to view the latest issue.
Black & White Magazine – B&W Magazine is the premier high-quality magazine of black and white photography for collectors of fine photography.
Bob Atkins – Welcome to the Bob Atkins Photography pages. Inside you will find information on the Canon EOS system – film and digital – Camera and lens reviews, the Canon EOS FAQ, articles on optics, image galleries, photography book reviews, photography news and guides and articles on film photography and digital photography, with a particular emphasis on the Canon EOS system and its use in nature and wildlife photography.
Bob Carlos Clarke – Bob Carlos Clarke has worked in almost every sphere of photography, winning numerous awards for high-profile advertising campaigns, (Smirnoff, Levis, Volkswagen, Pirelli) recognition for his photojournalism and portraits of celebrities, and international acclaim from collectors of fine prints. One of the finest erotic photographers.
Brooks Jensen Arts – Brooks Jensen is a maker of things, an observer, a commentator. He works with cameras, lenses, computers, paper, chemicals, inks, to make images — with microphones, recorders, digital memory, and tape to make audio tracks and video segments. He works with ideas, flits of thought, emotions, moods, stories, artifacts. A photographer, a designer, a typographer, an audio engineer, a visual artist, an aural artist.
Bruno Bisang – Bruno Bisang was born in 1952 and spent much of his youth in Ascona, a picturesque little town in the Italian speaking part of Switzerland. When he was 19 he attended the School of Applied Arts for Photography in Zurich, wich was followed by a photographic apprenticeship. Since 1979 Bruno Bisang has worked as a freelance photographer, first in Zurich, and then for a time in Milan and Munich. Now he works between Milan, New York, Zurich and Paris.
Canon – Canon is a world leader in imaging products and solutions for the digital home and office.
Clyde Butcher – Beautiful Black and White landscape photography.
Digital Outback Photo – This is an incredibly informative site giving essential Resources for the Photography Workflow. Their e-books are the best.
Digital Photography Review – Where you'll find all the latest in digital photography and imaging news, reviews of the latest digital cameras and accessories, the most active discussion forums, a large selection of sample images, a digital camera buyers guide, side-by-side comparisons and the most comprehensive database of digital camera features and specifications. We believe in quality, original, unbiased content.
Digital Workflow – D-65 is a boutique dedicated to educating photographers,
EpicLight – Showcase of Siegfried Burgstaller's photography.
Eugene H Johnson – He became interested in photography in 1975 and has since done extensive documentation in the Middle and Far East, the Indian Subcontinent, Nepal, Europe Africa and the Americas. His photographic images have been exhibited nationally and internationally and are held in numerous private collections.
Farah Nosh – The Photography portfolio of photojournalist Farah Nosh.
Flicker – Flickr is almost certainly the best online photo management and sharing application in the world.
Fredmiranda – Actions and Plug-ins for Photoshop that make you life worth living. The resource for digital phoptography, photographic equipment reviews, forums, and digital imaging software.
Gary Nylander – The photography of Gary Nylander.
George Barr – The photography of George Barr.
Hahnemuhle Fine Art – Artists, both professional, students and amateurs have had confidence in the Hahnemühle range of fine art papers for over 400 years since its founding in 1584. The high class paper products for art and technical applications are continuously adapted and improved to meet the artists requirements as well as new application technologies. This makes us a leading supplier of art paper for paint and print techniques. I use Photorag for all my fine art printing.
HDRSoft – HDRsoft develops innovative software in the field of High Dynamic Range Imaging for Photography.
Imaging Resourse – Your source for the most comprehensive and informative digital camera reviews.
Irident Digital – RAW Developer is a powerful RAW image conversion application designed and optimized specifically for Mac OS X. RAW Developer gives advanced photographers total control over every aspect of their digital camera's output, yet still provides easy drag and drop batch conversion and access to basic adjustments for the casual user. Thanks in large part to Dave Coffin's work on the open source RAW decoding program dcraw, RAW developer is able to support files from over 150 digital camera models. Note that although we do use portions of dcraw for decoding RAW image files, essentially the entire image processing pipeline is completely unique to RAW Developer this includes the demosaicing algorithms used for all cameras based on RGB color filters (which is nearly all of them), all color management operations, all other processing adjustments, sharpening, noise reduction and final file format conversion.
ivyecowise – ECOWISE is a concept that has been developed by the Ivy family who have been involved in conservation for many years. The word ECOWISE is derived from "Ecological Wisdom" which is what we hope to instill in each person who comes to enjoy the "ECOWISE" experience with us. The ECOWISE adventure has been specifically designed by the Ivy's using the advice of teachers and university lecturers, and suits people of all age groups. It is a comprehensive study of Southern African environment emphasizing the sustainable utilization of natural resources thus resulting in a well-conserved planet. ECOWISE concepts are easily adapted to all environmental types, therefore ECOWISE will be just as relevant as home.
Ivy Safaris – We the Ivy family, invite you to share in the wonders and tranquility of the African bushveld the IVY SAFARIS way. The Ivy game ranch, only 3.5 hours drive north of Johannesburg International Airport is situated just south of the Tropic of Capricorn. IVY SAFARIS offers a magnificent combination of contrasting landscapes and natural beauty to enrich your African hunting experience.
JAlbum – JAlbum is a gallery software that makes web albums from your digital images. We aim to make it the easiest to use and most powerful tool in this category – and always keep it free!
Jean Miele – An internationally recognized photographer, educator, and outspoken advocate of the "Digital Darkroom," Mr. Jean Miele's highly manipulated black-and-white landscape images represent the fusion of classical 20th century landscape photography with 21st century technology, and challenge viewers' assumptions about the relationship between photography and reality.
John Beardsworth – I don't believe in saying too much more about myself or my pictures – there'll never be a artist's statement here. But if you're still curious about me, look at my blog – intended to amuse and interest, pass on tips and ideas, and most of all to avoid too many more answers.
John Carol – Photography from the Shetland's.
John Paul Capanigro – Dedicated to fostering the growth of creativity in others, he exhibits, writes, lectures, and teaches seminars and workshops. Inspiring conscientious creative interaction, his life's work is a call to connection with our natural world, with each other, and with ourselves.
Joseph Holmes – Exquisite natural light photography. A master of colour.
Ken Rockwell – Personal Website of Ken, showing his fantastic photography.
Leica User Forum – The place to visit to talk about anything Leica.
Lexjet – LexJet has the Application Solutions, Product Solutions and Technical Knowledge to help you grow. That is why over 11,000 professional wide format, continuous tone and ink jet printing locations around the globe have grown to know and trust the products, information and solutions that LexJet provides.
Light Impressions Direct – Established in 1969, Light Impressions offers the world's largest variety of fine archival storage, display and presentation materials for negatives, transparencies, CDs, photographs, artwork and documents. Light Impressions, considered to have set the standard for archival excellence throughout the world, utilizes print and on-line catalogs to market its products directly to individuals and businesses as well as to a glittering array of prominent cultural institutions and professional photographers.
Luminous Landscape – The web's most comprehensive site devoted to the art of landscape, nature and documentary photography using digital as well as traditional image processing techniques. You will find on these pages instructive feature articles, product reviews, travel and technical discussions, inspiring portfolios, and a Discussion Forum. If you are only allowed access to one internet site this is the one.
Magnum Photo's – The Magnum Photos library is a living archive updated daily with new work from across the globe. The library houses all the work produced by Magnum photographers and some special collections by non-members. There are approximately one million photographs in both print and transparency in the physical library, with 350,000 images available online
Masters of Photography – Welcome to "Masters of Photography". Feel free to browse through the list of artists on the left, and be sure to read the articles and check out the resources, as well as viewing the photographs. Those not overly familiar with many of the photographers will find the Photographer Summaries helpful in browsing the site.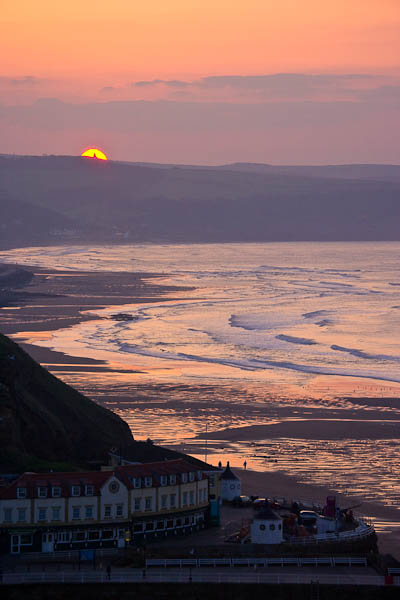 Metz – Metz has been continually expanding its leading position in the flash field for years. It exports worldwide to over 90 countries with a market share of more than 60 per cent. Metz has been the market leader in Germany for many years. This is also down to the company's extremely versatile product portfolio. From easy-to-handle compact to extremely powerful flash memory sticks, there is something to suit every taste. And this applies to virtually any camera, whether analog or digital. Models specially tailored to digital cameras offer an integrated learning function, which, as a world innovation, underlines the development expertise of the in-house laboratory. Individual adaptation to the respective camera is achieved through this function. Further flash memory stick devices for digital cameras will also supplement the wide-ranging flash range in the future.
Michael Kenna – Michael Kenna's quiet approach to the environment provides a glimpse into the provocative and subtle serenity of landscape photography. Michael creates dream-like scenes by combining innovative and traditional photographic techniques. His work is inspiring and can be veiwed at the Hackelbury Fine Art Gallery in London.
Moab Paper Company – Founded in 2003, the company has focused on solutions for photographers and artists in the digital market. The company's products are available worldwide through a variety of distribution channels and currently has converting, packaging, and distribution facilities in Moab, UT.
Moose Peterson – MoosePeterson.com is a website dedicated to my great passion, wildlife photography. Lots go into that passion, everything from the tools and techniques to capturing the image to the tools and techniques to presenting the final image. MoosePeterson.com reflects all the tools and techniques I use everyday to make a living as a photographer and photographically communicate my passion for North America's wildlife and wild places.
Nick Brandt – Nick's exquisite photographs arouse deep emotions. They inspire a sense of awe at the beauty of creation and the sacredness of life. It's almost impossible to look through his work without sensing the personalities of the beings whom he has photographed.
Online Photography – Online photography is dedicated to photography of all types, with articles and images to THRILL all of those who LOVE photography.
Original Light – Landscape and nature photography from Scotland, by Edinburgh based photographer Ian Flory.
Outdoor Photo – We at Outdoor Photo love what we do and that is to be outdoors and to take photos. With the growing trend of photography (and in particular digital photography) the need arises for honest and knowledgeable suppliers to these markets. We would love to serve you with that integrity.
Park Cameras – Park Cameras has been established for over 33 years. That's over 33 years of experience to now bring you expert friendly advice, excellent service, a wide variety of products and great prices. We place our emphasis on customer service – this means we employ dedicated, knowledgeable members of staff who receive constant in-store and external training to keep us all aware of the latest technologies.
Phase One – Maximize your image quality and speed up your workflow with Phase One sofware.
Phat Photos – Photography by Philippa Thompson.
Photodo – photodo is a site all about lenses and lens technology. We have reviews, news, specifications and articles to help you choose and use lenses on your SLR or medium-format camera.
Photography Blog – PhotographyBLOG started life in January 2003 with the sole purpose of being a weblog about photography. PhotographyBLOG is run by professional Photographer Mark Goldstein.
Photolinks – PhotoLinks is a free directory and portal service dedicated to providing easy access to as many photographic resources as possible. PhotoLinks was established in August 1997 to fill a void in the Internet photographic community for instant web site visibility and traffic.
Photo-eye – Books, Magazine, Auction and Galleries site.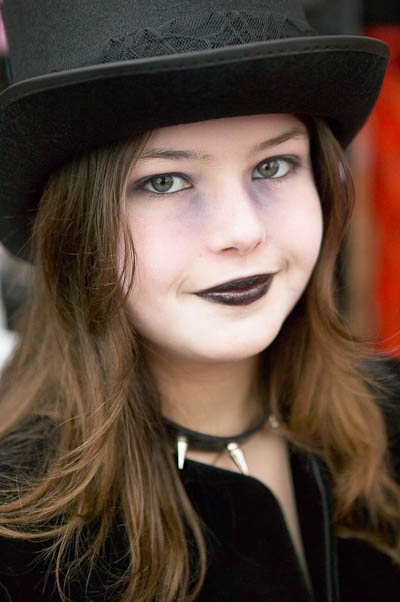 photo.net – Philip Greenspun, a well known writer and MIT instructor on the development of community web sites, founded photo.net in the early 90's as a showcase for his own travel writing and photography. It has since developed into the largest general photography community on the web. According to Alexa, it is the second largest photography site (after dpreview) with over 100,000 unique visitors per day and more than 25 million page impressions per month. Philip still helps guide the site as a member of its Board of Directors, although he is no longer involved in day-to-day operations.
photo.i – for the latest reviews on photographic equipment. Make an informed decision before you buy.
photoSig – photoSIG is a community of photographers and photography enthusiasts, ranging from amateurs to working professionals. photoSIG members may critique photos that have been submitted by other users and may also submit their own photos for review by the community.
Professional Photographer – Professional Photographer is published monthly in the UK by Archant Specialist. We also publish Photography Monthly, Total Digital Photography, and Which Digital Camera. Here are the respective contact details for all of those working on the magazine.
Really Right Stuff – Essential accessories that marry cameras to tripods. We utilize state-of-the-art (computer-controlled) high precision machining to provide optimized metal products for the photography trade. Our objective is to design, test, and produce the best equipment available—and sell it, directly to photographers, at the lowest possible price.
Rob Galbraith – The site known originally as robgalbraith.com was first launched in 1996, as an exercise in self-publishing documentary photo stories. Starting in mid-2000, it has evolved into an online resource for working digital photographers featuring regularly-updated news and a database of CompactFlash and SD performance data.
Robert Werling – He also studied privately under Ansel Adams from 1966 to 1970 and Imogen Cunningham from 1969 to 1975. Through his affiliation with Adams, Werling came to know and work with other noted photographers. Brett Weston became his close friend and mentor and Marion Post Wolcott, relying on his darkroom expertise, entrusted her negatives to his printing genius.
SLR Gear – dedicated to helping you choose from the wide array of lenses and accessories available from both camera manufacturers and third party lens and accessory makers..
Smugmug – Make your photos come alive.
Speed-mat – Speed-Mat®, Inc. has been making Esterly mat cutters for over 33 years. Speed-Mat® cutting systems are incredibly versatile and are designed for high production factories, high end museums as well as Mom and Pop frame shops. The Esterly mat cutters can be used for 2 ply thru 8 ply mat boards and have the versatility of being manually operated, semi-automated or fully automated and integrated with a personal computer.
Stephen Johnson Photographer – Stephen Johnson is a photographer, designer and teacher. His photography explores the concerns of a landscape artist working in an increasingly industrialized world. His work has also concentrated on refining the new tools of digital photography and empowering individual artists to use these tools to express their ideas.
Steve Bloom is a photographic artist who specializes in evocative images of the natural world. Born in South Africa, he first used the camera to document life there during the seventies. He moved to England in 1977, where he worked in the graphic arts industry for many years. In the early nineties, during a visit to South Africa, his interest in wildlife photography emerged, and within a short time he had swapped his established career for the precarious life of a wildlife photographer. Such a move demands an added measure of uncompromising passion and commitment.
Steve's Digicams – Digital camera reviews from amateur to professional, latest industry news, digital camera discussion forums, Digital Photo of the Day contest, photo-quality printers, image scanners, digital video.
Storbist – Taking the Fear out of Flash.
Taking Great Pictures – Take Great Pictures.com offers you Photo Tips and Techniques from Master Photographers, the latest news on new products, events, and artists, photo contests, reviews of photography books for your coffee table, columns on digital photography, taking digital pictures, and scrapbooking, a calendar of photogenic events and destinations throughout the world, and a place to share your own images with others. Brought to you by the PhotoImaging Information Council, Take Great Pictures aims to inspire, inform, and educate those with an interest of photography regardless of picture taking skill level.
The Dam Book – The DAM Book: Digital Asset Management for Photographers, Peter Krogh brings clarity to the often overwhelming task of managing digital photographs, with a solid plan and practical advice for fellow photographers on how to file, find, protect and re-use photographs.
The Digital Picture – The review site for Cameras, lens, bags, tripods and all equipment.
Visible Dust – This is the best and only way of removing dust from your digital environment. Not only cleans your camera sensor but also the environment it operates in. Dedicated to the knowledge and science of removing dust from the surface of delicate objects.
Wanderlust Images – Howie Garbers images of adventuresport and lifestyles, wildlife and landscape.
Warehouse Express – UK photographic superstore online. Full range of digital, optical and photographic equipment, digital and SLR cameras, camera accessories, Binoculars and bird watching equipment and astro telescopes.
Weston Photography – Kim Weston has been a fine art photographer for 30 years specializing in large format photography. His main body of work consists of silver contact prints made from 8×10 negatives. In addition to the 8×10 format he prints in 11×14 and 16×20 sizes. Kim also prints in Platinum.
Wilheim Imaging Reasearch – Wilhelm Imaging Research, Inc. conducts research on the stability and preservation of traditional and digital color photographs and motion pictures. The company publishes brand name-specific permanence data for desktop and large-format inkjet printers and other digital printing devices. Wilhelm Imaging Research also provides consulting services to museums, archives, and commercial collections on sub-zero cold storage for the very long term preservation of still photographs and motion pictures.